The Little Soap Studio

Local Networking Group
Promo - Work From Home
Argi+ Fitness Advert
20 seconds to impact
We will create you a 12 - 20 second video ready for your social media eye catching product or service.
Promotional Shorts
Grab your target audience's attention by a short video. Whether it is in a social media feed or on your website, these snippets of high quality videos will stand out from the rest.
Create an eye catching Videos
A short video on a Facebook feed or on your website will grab your target audience's attention. This high impact approach is essential in the busy online world.
What we need
Your theme
The text
A product pic.
Your logo
We'll mash it all up and offer 3 versions
Choose the video you'd like
We'll export it
We'll send it you via Dropbox or downloadable link
Did you know?
Quick message and announcement videos 15 seconds and shorter work best and videos longer than 15 seconds help tell your audience more about your brand, service or product. We can make videos ranging from six second to 40 seconds.
As standard we make videsos from 12 to 20 seconds depending on the video footage and the message you want to send out. If you need a video of a particular length then please talk to us at the start of the project.
What does it cost?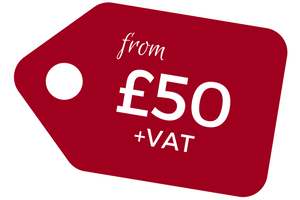 12 to 20 second video*
Or 30 - 45 second animation
High-quality footage
3 versions supplied
Licensed video footage
Licensed music
Text outline supplied by client
Business logo supplied by client
Supplied in mp4 format (others available)
Optimised for web
Supplied at 1280px x 720px
Fast turn around
Awesome results at an affordable price
Once purchased, you own the video!
We reserve the right to use the video
* Video will be carefully selected from millions of clips created for promos and will be fully owned by you